I started my musical study on the piano at age 8.  I worked on the classics with my favorites ranging from the lyricism of Debussy, the boldness of Rachmaninoff, to the discordance of Paul Creston.  My parents had an an amazing collection of classical and jazz albums and my older brother was into British rock, so my ears were alert to the broad possibilities of musical creation.  When a friend gave me a copy of some Chick Corea songs such as Crystal Silence and Space Circus, I was off on my way to improvising some passages, to writing full songs, to now full-scale compositions.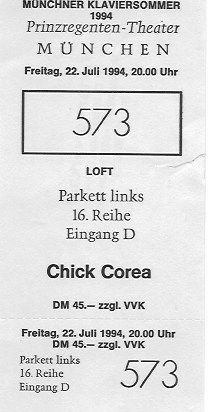 In the late 1990s I was wandering through Europe with my then-boyfriend scientist who only listened to classical music pre-1700, preferably played on old, original instruments.  We were in Munich one day and happened upon a music store and I was lured in.  On the bulletin board there was a small flyer announcing a solo concert by Chick Corea happening that night.  What?!  I needed to be there.  We went to the box office and discovered the event was sold out, so upon my urging, we returned to the concert hall before the show to see if there were any scalpers.  We lucked out with securing two tickets (with no markup in price!).  It was a small space, maybe 150 wooden fold-out seats, bare stage except for a 9' grand piano.  Chick commanded the place and I was enraptured.  At the end, the audience could not express their appreciation strongly enough with just clapping - so people started stomping their shoes and boots on the wooded floor until the room reverberated with thunder.  Needless to say, the encores were emotionally charged. 
I returned to the Bay Area and started composing the pieces for my debut solo piano album,  The collection included a piece called in tribute to mr. c (I was into all small letters at the time).  I certainly have improved in my writing and also discovered the importance of mastering after mixing, so I don't circulate those works much.  However, they were the foundation on which much stronger pieces were built.  (I just ran the track through Logic and added some EQ to enhance the sound quality; stream available at end of this blog.) 
Fast forward to the 2000s.  I heard that Chick would be performing a dual piano event with Herbie Hancock at Zellerbach Hall in Berkeley.  Two of my favorites in one place?!  It is the only concert I have attended in any genre where the piano tuner worked his magic before the show and during intermission.  Herbie and Chick were cutting it up so strong that the lower piano strings needed adjusting.  The two grand pianos faced one another with their magnificent curves intertwined and the tops removed.  I sat above and drank in every note, every nuance.  Herbie was beautifully dressed and Chick was in T-shirt and sneakers, but their power, grace, beauty matched note for note.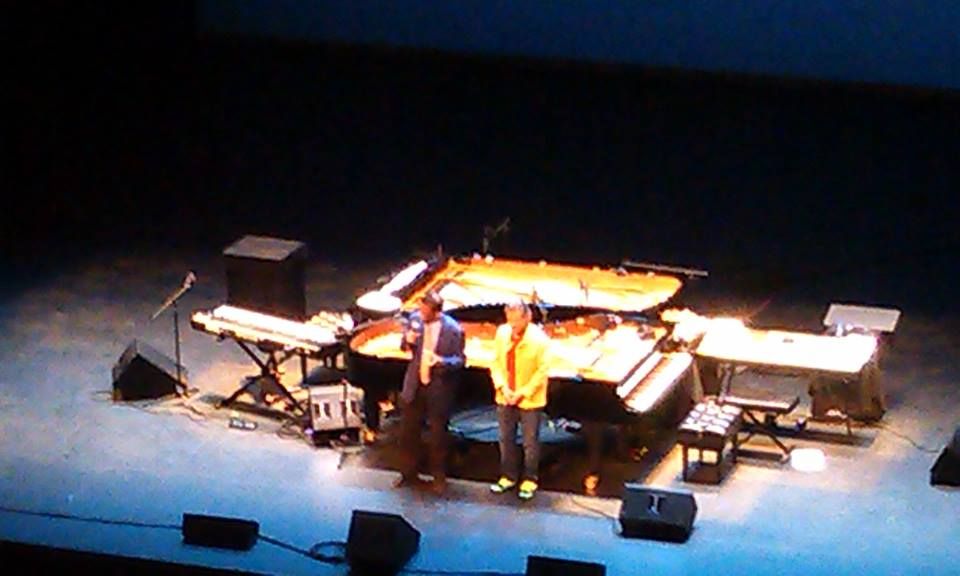 I then was on Chick's email list and upon receiving a lovely Christmas card from he and Gayle, I sent an online note thanking him for his influence on my musical creations.  I received a heart-felt note from a member of the staff which I appreciated.  I hope my message was conveyed.  
I now have released 18 CDs of music in various genres with different ensembles of artists, had my music on many compilations, have scored for 3 independent films, and have earned many nominations and awards for my compositions.  Thank you, Chick Corea.  RIP.