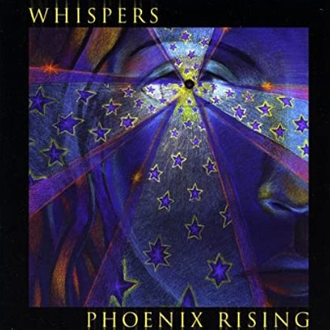 All Music Guide
Alex Henderson
A press release that Delvian Records sent out with 'Whispers' described this 2005 release as "a film score awaiting a film." All too often, labels get so caught up in their own hype that they make statements in press releases that are far removed from reality. But in the case of Whispers, the phrase "a film score awaiting a film" does have some validity; there are times when this 54-minute CD -- like a lot of new age releases -- really does sound like it could be used as a soundtrack for some type of European art film.
But 'Whispers' isn't new age in the strict sense; actually, the music that acoustic pianist/composer Wendy Loomis and flutist Monica Williams (who comprise the Bay Area duo Phoenix Rising) provide on this disc is essentially acoustic post-bop jazz that has been influenced by European classical and chamber music as well as some of the more substantial new age recordings.
'Whispers' can, at times, be slightly avant-garde, but for the most part, Loomis and Williams are lyrical and fairly accessible -- and the type of jazz improvisers who have had the greatest influence on this duo are folks like Keith Jarrett and Ahmad Jamal, not radically avant-garde free jazz agitators. Despite being an American duo and having a lot of American influences, Phoenix Rising often projects a European quality; again, it isn't hard to imagine parts of this album being used in an artsy film from Spain, Italy, Belgium, or France. Although a bit uneven, 'Whispers' has more ups than downs and indicates that Phoenix Rising is worth keeping an eye on.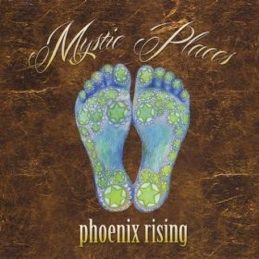 FAME - Acoustic Music
Mark S. Tucker
Mystic Places – PHOENIX RISING (compositions by Wendy Loomis; arrangements by Monica Williams) 
In '09, Phoenix Rising issued Ascension, a New Age/classicalist CD limning the sort of work most deserving of the sobriquet of 'meditation music', an intelligent blend of pastoral music and moody reflection that cajoled the listener into a slower regard for life and its moments. However, not everything in it was in largo mode though each track was well imbued with serious songsmithing and expanded borders. Well, it's now 2014, and, as good as that disc was, this one's even better. In fact, the opening Atlantis is stunning, something Oregon, were that glorious ensemble still existent, would be envious of. 
As before, Phoenix Rising is just two women, Wendy Loomis (keyboards, percussion) and Monica Williams (winds), but their attention to craft and dimension fills up every measure of the 14 compositions. They need little else, their partnership more than sufficient. As readers of my work over 30 years will attest, I'm not noted for forbearance when it comes to New Age music, but this duet's materials hark back to the birth of the genre from the cradle of pop rock and serious World traditions.
Where Paul Winter left off and eventually became largely schlocky, Williams and Loomis remained behind and stole ever more deeply into the heart and soul of the thinking that made those germinal days so striking and appealing. Ah, but the secret is that they understood and thus injected themselves into the task of keeping such heady rapturous forms of expression alive, transcending time considerations, ignoring the so-called 'eras', making music that never ages a day. 
What I'm saying is that this is very rare stuff. It's almost scary how damn good it is. I was genuinely thrilled as thunder pealed in the opening to Piseco, Williams' flute owl-gliding in an arbor as Loomis laid down Native percussives, everything becoming ever more revealing as a second flute, this one played by the 11-year old Native American Taylor Alyssa Lai in breathtakingly beautiful accompaniment, wove itself into the three-dimensional tableau. I've hiked the forest being sketched—Lake Cuyamaca and environs in my case, but it doesn't matter which tract the players had in mind—and the short succinct song captures it to a 'T'. 
When I listen to work this stratospheric in elementality, I all of a sudden remember what a damn shame it was when the Windham Hill label shut down and especially when William Ackerman's pristine work ceased. Well, with Mystic Places, that pain is well assuaged.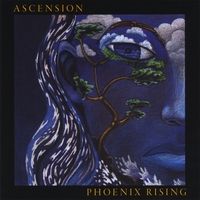 New Age Retailer
Bill Binkelman
One of the more interesting releases so far this year, Ascension from Phoenix Rising (pianist Wendy Loomis and flutist Monica Williams) musically interprets the seven charkas using an assortment of acoustic instruments played by both the duo and six different guest artists. Despite this mixed bag approach, the CD's musical theme is manifested by the presence of Loomis (who composed the tracks) and Williams (who arranged them). Other artists on the CD are Jennifer Lim on guzheng, Debra Podjed on tabla, Jessica Styler on hang drum, Suellen Primose on cello, Irina Mikhailova on vocals, and Karen Segal on guitar. You can tell by these diverse global instruments that the album bears some world music influences, but overall this is better described as contemporary acoustic music. Or you could simply say these eight women craft music of warmth and beauty that touches the heart and soul with gentleness and grace. Either way, Ascension is a musical delight to be cherished.
NEUFUTUR MAGAZINE
The title track for Phoenix Rising's Ascension begins with an emotionally dense composition that plays heavily in a classical style, but does not have any of the stuffiness or must associated with the classical style. Rather, what Phoenix Rising does during this track is weave a rich narrative through the entirety of the track's 7 minute runtime. For the act, there does not need to be anything vocal present; the intrepid and talented arrangements that act as guideposts for listeners here ensure that a vocal side to Phoenix Rising is not needed at this juncture.
For individuals that may have been educated on the virtues of vocal music, purchasing a copy of Ascension is vital to increase the appreciation that one can have for music. I know that I am typically not a fan of instrumental music, but what is done with each of the album's seven cuts is glorious, providing the listener with heady music that will require multiple spins before that time when they can truly get everything that the members of Phoenix Rising have included on Ascension. There may only be seven tracks on Ascension, but do not let it seem as if Phoenix Rising is just riding out a few themes. Rather, the extended length of the tracks on Ascension allow Phoenix Rising to essentially expand on different topics and themes to their logical conclusion, rather than being forced to cram in a brief array of thoughts and feelings into a space that is decidedly too short for it.
Furthermore, the tracks on Ascension have links between each other, as well to the conception of the album itself. That is to say, the thoughts and emotions touched on during Creation constitute an album-wide phenomenon, which means that for full enjoyment, listeners should secret themselves away to a quiet room and fully enjoy what has been committed to disc by the members of Phoenix Rising.
When I am looking for a clean and crisp set of compositions, Ascension will be the first album that I reach for. I eagerly anticipate the band's future recordings, if not only to see the new ground the act will touch upon in the years to come